photography by Erik
Pousette



Money & Chartreuse. New colours, awesome dreams.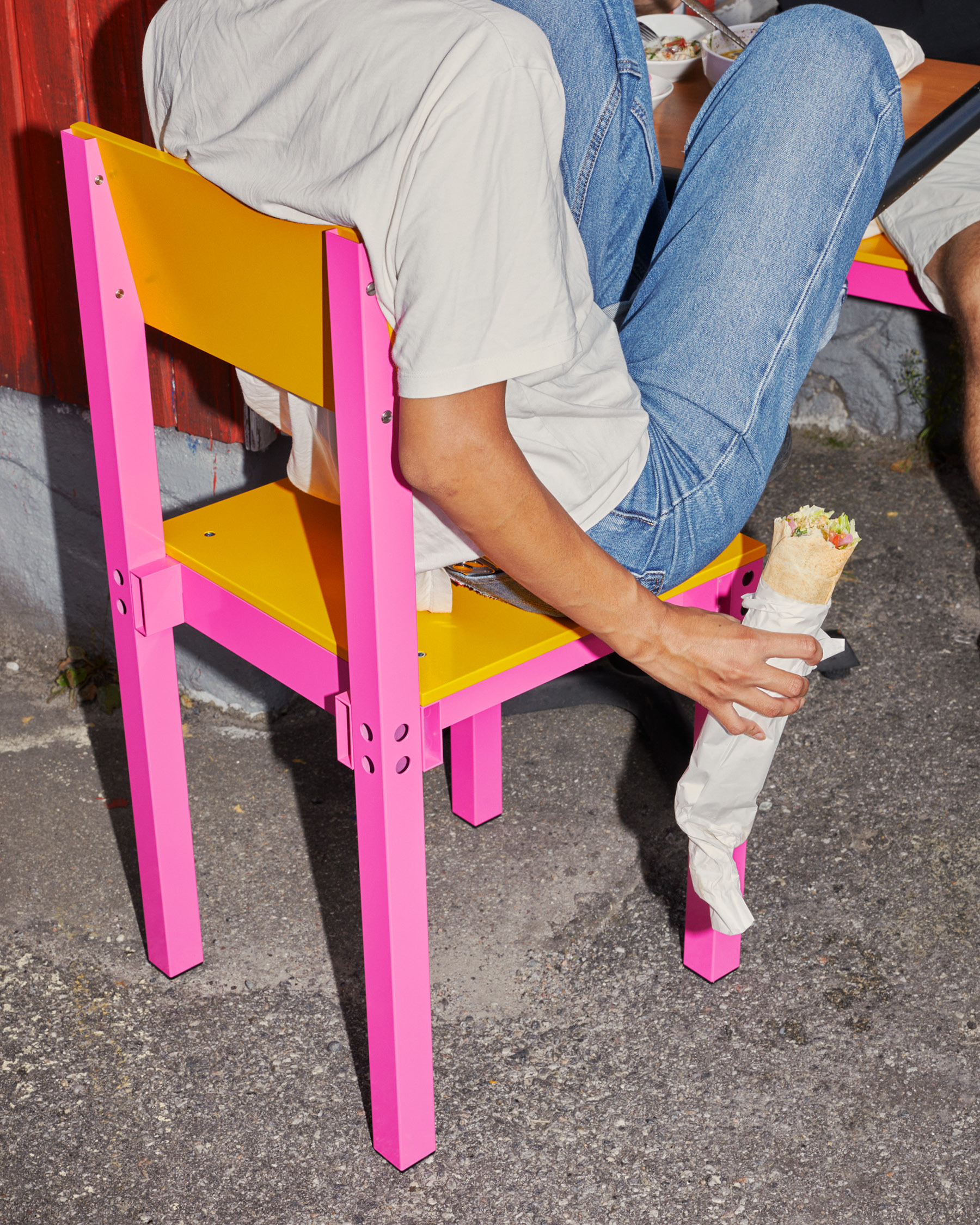 photography by @rohanasin



Slight return. Pizzazz & Honey is back and all new. Now it's a full line, too: Bench One, Chair One, Side Table One. Sit, stand, ENJOY.






Tangerine & Dream. Juicy and sweet, for those long hot summer nights.

images by @fwiedel
Sit it, live it, drink it. Side Table One is here, as hot as a summer's night.
New year, new sensations: Meet Bench One, the versatile sister of Chair One. Both come in Alu & Chartreuse, a super fresh colourway for the holiday. Happy festivus!


Den Gyldene Freden has catered food and booze to the brightest minds of Stockholm since 1722. For JOY's special yuletide drop, we partnered with the legendary restaurant – merch made for the occasion is now available online.


We love to sit here.